"Sometimes you have to make difficult decisions"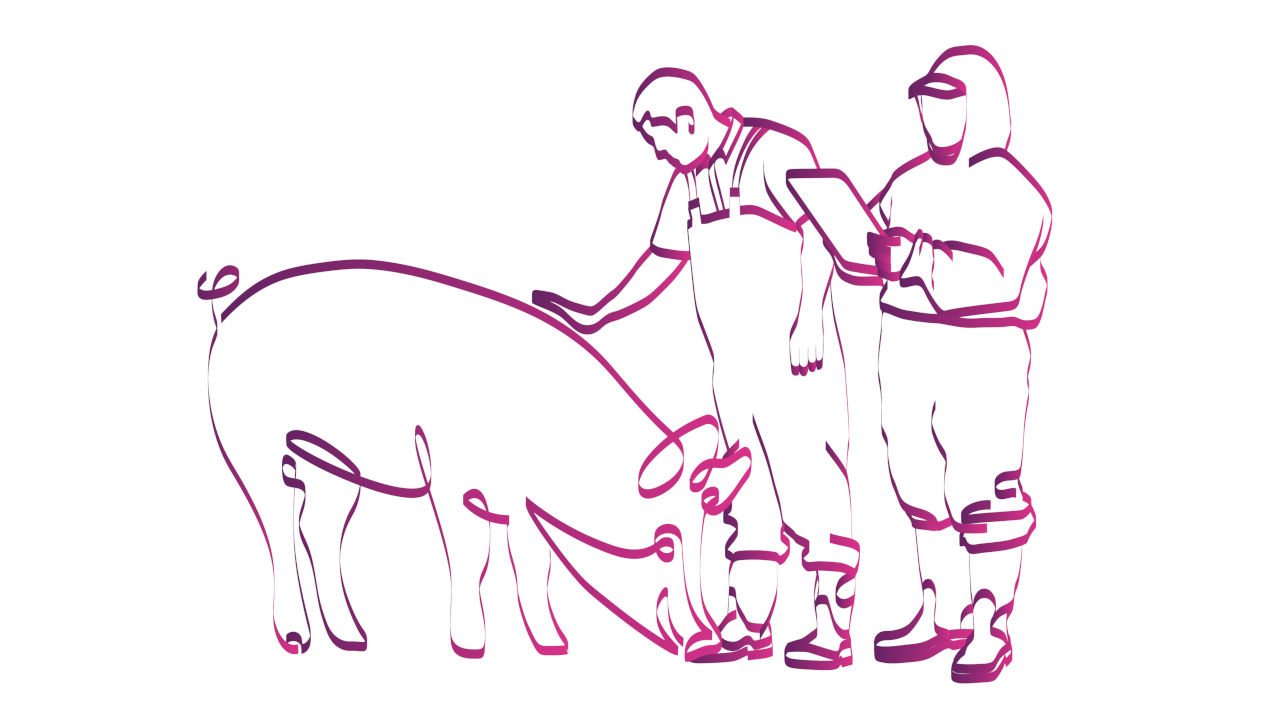 Summary
Subject

Inspections, farms, transport, animal welfare

Target audience

Welfare inspectors
".... but you choose in favour of the animals." "Working as an inspector is a great opportunity for someone new to the job market. I graduated from the University of Life Sciences in Poznan with a major in zootechnics. After graduating, I wanted to find a job to gain experience and to find something with which I felt most comfortable. So I was also looking for an employer with good working conditions. Then I found a job offer for the position of inspector as a substitute. I applied because I wanted to explore whether working as a civil servant would suit me. And it did!
Inspector: Barbara (26) from Poland
I like direct contact with animals. That is why inspections give me the most joy. It is also very satisfying when I can quickly see the results of my work. For example, if there are irregularities at an inspection, I discuss them with the farmer and point out what needs to be improved. And sometimes, at the follow-up check, I see that the farmer has taken my advice and corrected the mistakes. That's a pleasant surprise!
Another aspect I like is that it's important to keep growing and gaining experience. Inspectors can make mistakes, too. Talking to pig farmers about their breeding allows us to see things from their perspective.
Besides conducting inspections, I work mainly in an office. I write decisions ordering the rectification of deficiencies found during inspections on animal welfare and biosecurity of pigs and decisions authorising the transport of pigs in ASF restriction zones. I keep records related to infectious diseases and carry out substantive verification of health certificates issued by official veterinarians. I am also responsible for sampling. This includes packing, storing, shipping and checking deadlines for disease eradication programmes.
Unfortunately, there are exceptions, such as an outbreak of ASF in pigs. Then, my work is different. I go to the farm where ASF is suspected or where an outbreak has been detected to check compliance with biosecurity rules and conduct an epizootic investigation. Then, time is of the essence, so we sometimes work until ten o'clock on a Friday evening and return to work during the weekend. The outbreak control itself is not very demanding for the inspectors on the farm. The most time-consuming is the paperwork, which takes up to a few weeks after the sick animals have been culled.
What I like the most is visiting farmers who care about the animals and their welfare and who understand breeding. Some of them have completed studies and courses to make their business even better. They treat the Inspectorate as a partner and not as an enemy. In the past, the lecturers at the university used to give us examples of breeding innovations from abroad, and they said that in Poland, maybe in a few years, we would get used to it. And now I can talk to farmers about it at inspections because they have implemented such solutions and are very satisfied.
On the other hand, the work is also challenging sometimes. It is sad when I see animals suffering. Sometimes they are not provided with basic living conditions, for example, when they have insufficient access to water, or there is lots of manure. It is even worse if the breeder has no intention of doing anything about it. He might say: I work on it, I have no money, I have personal problems, I won't invest because I have already finished breeding, I didn't know it should be different, or it has always been like this. There can be so many reasons for not changing the situation. Those farmers confront us with their problems, while for us, it's the animals that are important. Sometimes you have to make difficult decisions, but you choose in favour of the animals.
Another issue is that Poland and EU regulations sometimes differ. Recently, we had a situation with pig transport. In our country, many farmers sell two or three animals at a time. It is difficult to imagine transporting just these two animals over 300 km to the slaughterhouse. This is the case even at fattening farms with more than 1,000 pigs. Polish regulations allow pigs from different farms to be collected on one vehicle, increasing transportation time. This is a political issue, and the Inspectorate has the challenge to reconcile the national law with the EU regulations.
My advice to other inspectors is: relax. You never get everything perfect! No one is infallible, but try to do your job as best you can. Cut yourself more slack, and ask for tips and feedback from your more experienced colleagues!"
Barbara is a veterinary inspector in the Animal Health and Protection Team in the central part of Wielkopolska, in Poland. The Veterinary Inspectorate is under the Ministry of Agriculture and Rural Development and is responsible for inspections of farms and the transportation of animals.