Animal welfare on the agenda of 40th International Veterinary Congress in Germany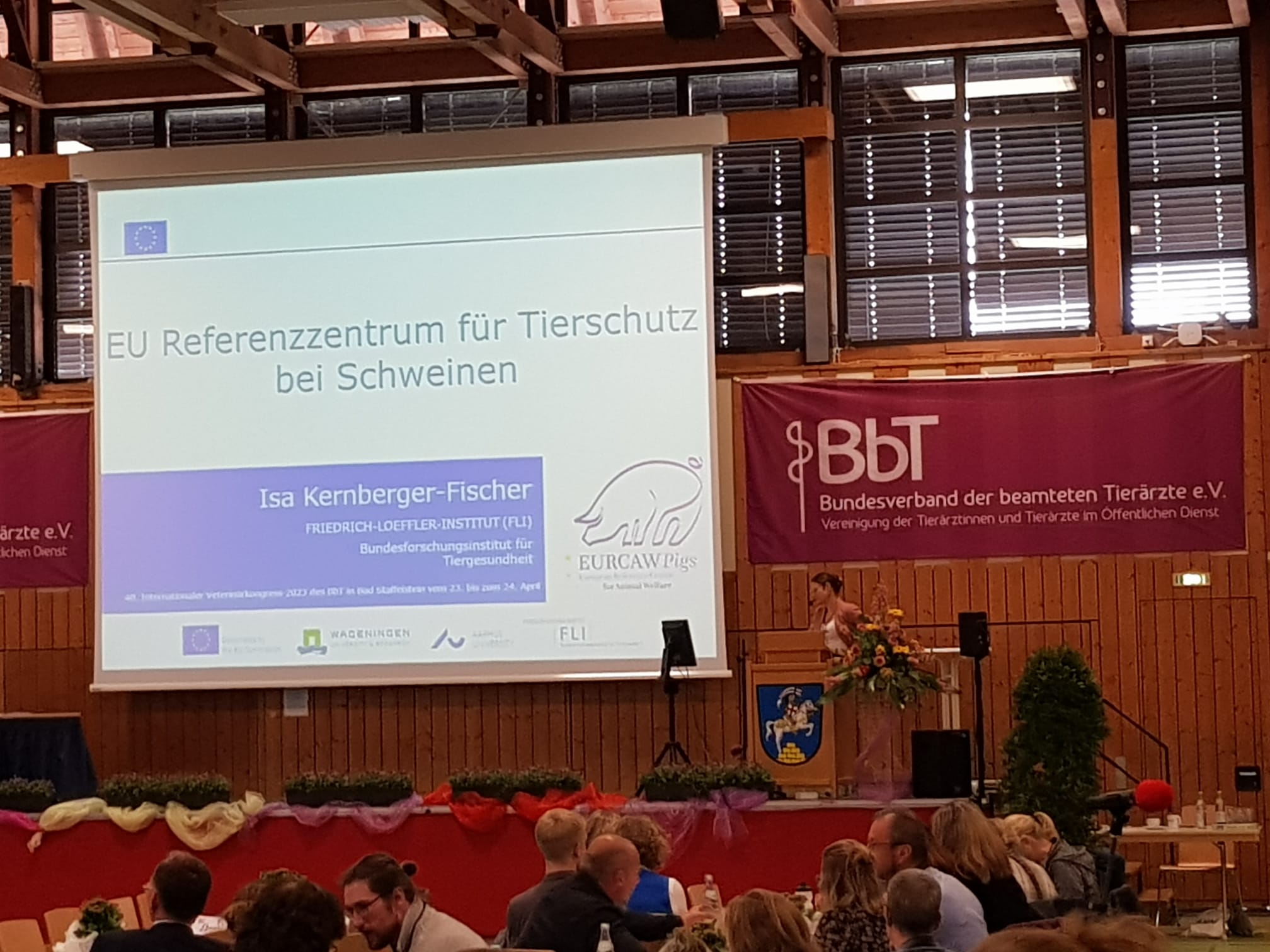 Summary
Subject

International Veterinary Congress in Germany, 2023

Target audience

Policy workers, official veterinarians, animal welfare inspectors
More info and sources
From April 23th to 25th 2023, the 40th Veterinary Congress of the Federal Association of Civil Servant Veterinarians took place in Bad Staffelstein in Bavaria, Germany.
Dr Isa Kernberger-Fischer, scientific researcher at EURCAW-Pigs who works at the FLI in Germany, presented the activities of the Reference Centre within the thematic block on animal welfare. The presentation, like all other contributions, was held in German for the more than 600 participants from Germany, Austria and Switzerland.
Thematic blocks
In addition to an interesting programme, various companies exhibited their new products and there was a lively exchange of ideas at the two evening events with excellent food and drinks. The presentations were divided into the following thematic blocks: General information on the age structure (< 40) of the official veterinary profession, the digitalisation of veterinary administration and the plans of the EFSA, further topics were the control of foodstuffs, veterinary medicines, animal diseases and animal welfare.
The auditorium was very interested in the work of EURCAW-Pigs and the responsibilities, tasks and output. However, for some of the official vets it was the first time they heard something about the three existing EU Reference Centers. On the other hand, some inspectors are already using the output of EURCAW-Pigs for their controls (Questions to EURCAW, factsheets) and would like to support the Reference Centre as much as possible in future.
Introphoto: Veterinärkongress des Bundesverbands der beamteten Tierärzte, BbT (©EURCAW-Pigs)