Challenges facing inspectors in the field are multifaceted and complex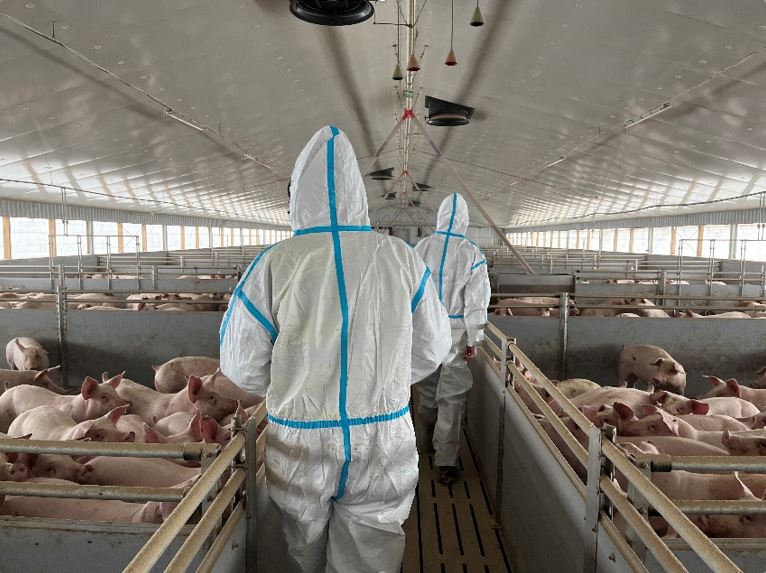 Summary
Subject

Challenges and needs of animal welfare inspectors on farm and at slaughter

Target audience

official inspectors, Competent Authorities
More info and sources
Drawing on fieldwork in four European countries, EURCAW-Pigs identified the needs of inspectors by examining the challenges they face in the conduct of their work, with a focus on assessing welfare on farm and at slaughter.
Lived experience of inspectors
The fieldwork was based on ethnographic research methods that examine the lived experience of inspectors and as such, involve inspector observation where the researcher joins inspectors in their daily activities. Insights from inspector observation were then incorporated into follow-up semi-structured interviews which include open questions allowing further elaboration of insights from inspector observation. Much of the work with inspectors was mainly observation of their work with limited participation in duties of animal welfare assessment.
Key action points
Spending time with inspectors to understand how they find ways to make their work matter beyond the paperwork is essential to comprehending their challenges and the needs that arise from them. EURCAW-Pigs is both a resource for and a reflection of the work of inspection in Europe. Thus, continued collaboration with inspectors as well as further research in other European countries is vital for building and sustaining a connection to inspectors and the challenges they face in their work. Based on the insights resulting from the fieldwork, recommendations and key action points were provided as how EURCAW-Pigs can support the work of inspectors. These include:
Interview-based podcast discussing topics of inspection with inspectors discussing challenges and how to address them, on farm, at transport, and at slaughter.
Direct contact to the regional offices as well as the head offices to promote EURCAW-Pigs.
More literature on sow welfare, indicators of fitness at transport, transport regulations, and conditions of housing pigs in stalls at lairage both overnight and for shorter periods – such as research on temperature, stocking density, and mixing.
Comprehensive study of how inspection is performed across all European countries as all inspectors expressed an interest in understanding how inspection is implemented in other European countries.
More fieldwork focused on transport checks as these were not possible to fully incorporate into this project, but transport was consistently mentioned by inspectors as an area associated with significant risks to welfare.
Greater provision of materials and literature on conflict resolution, resilience training, and communication strategies.
Introphoto: Assessment at a large commercial farm (©E. Mc Loughlin)