EURCAWs hosted a joint meeting for National Reference Centres and Supporting Bodies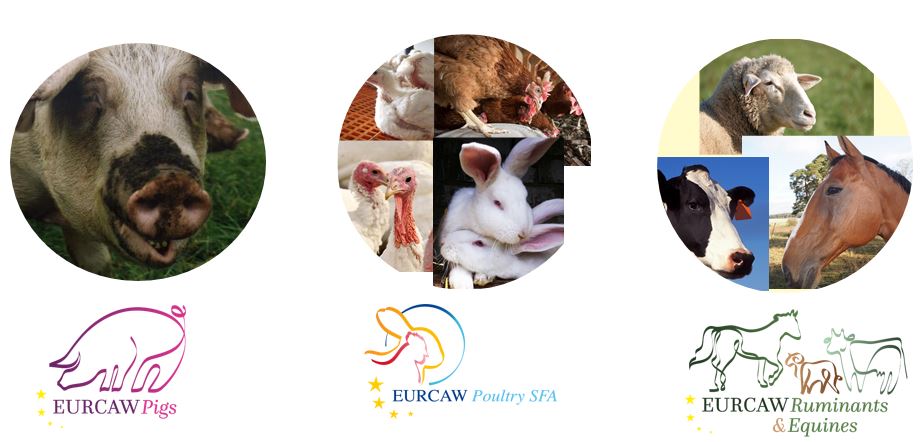 Summary
Subject

Joint EURCAW meeting for National Reference Centres and Supporting Bodies

Target audience

Policy workers, official veterinarians, animal welfare inspectors, animal welfare researchers
Watch the sources
On 20 June, the 3 EURCAWs hosted a joint meeting for National Reference Centres (NRCs) and Supporting Bodies (SBs).
At the start of the workshop the EURCAWs presented highlights of their current activities. The next session provided an introduction to two relatively new NRCs for Animal Welfare – Spain (established in March 2023) and Slovenia (established January 2022). The National Centre Group for Animal Welfare (NCGAW) then led an interactive session. The NCGAW currently comprises six NRCs for Animal Welfare: France (coordinator), Finland, Greece, Italy, Sweden and Spain. The final session of the workshop considered, 'Ways to Collaborate' where the EURCAWs presented priority topics that they would welcome collaboration from the NRCs and SBs.

The report is soon available here.

The slides from this meeting are soon available.
Introphoto: Three EURCAWs (©EURCAWs)